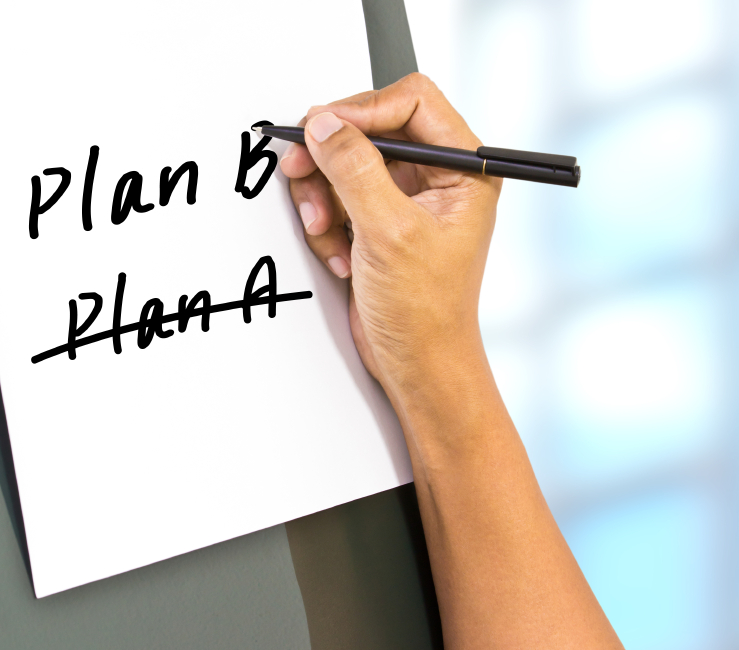 As yet another rejection letter comes through the door, graduate job hunting can seem like a thankless task. Spending hours submitting applications only to be turned down can sap your self-confidence.
However if you have been applying for jobs on SEEK without success, it may not mean that your skills are not in demand - it could be that you are looking in the wrong place, or that it's time to try another approach.
According to Ryan Webb, an employability specialist with UQ Faculty of Business, Economics and Law, one problem is that students tend to apply to the same jobs sites or the same three or four big companies, even though they only account for a fraction of all jobs.
"SEEK may be a leading site but only a small percentage of jobs will ever be on there and as everyone applies for them, it is highly competitive," says Ryan, who is himself a former recruiter.
"Graduate job hunters need to cast their net wider. You need to take in a range of sites, such as Gradconnection, Glassdoor and LinkedIn, check them every week and apply as and when positions become available. If you know that 300 people have already applied – LinkedIn for example allows you to see the number of applications – then you probably don't have much of a chance as the employer may have already earmarked some likely candidates."
Ryan suggests that graduates who are struggling to find a job should consider ways to get into companies 'through the back door'. Here are five alternative ways to find a job.
1. Approach companies directly - with a strategic plan!
"Avoid the big, well-known names or those with graduate programs that all the other graduates are applying to. Also consider firms that don't have a position currently available using your network resources," Ryan advises.
"Employers are often more receptive to direct approaches, provided you have a plan on how you are going to solve a problem they have, as they will not incur costly advertising or recruitment fees. Effectively researching small and mid-tier companies to understand their needs will help you to align with them."

Our previous article explained how to identify suitable companies and draw up your top 100 list. Write to your chosen firms acknowledging that they may not have any opportunities at present, but requesting that they consider you when openings arise.
"Put yourself in the employer's shoes though, and provide a high level cover letter outlining your skills and examples that relate to their business," adds Ryan. "Make it hard for them to ignore what you can provide their organisation, instead of focusing on what they can do for you." You can also follow a companies' LinkedIn or Facebook page or Twitter account as this is where vacancies are likely to be posted first.
2. Learn to spot growing firms
Where a company advertises for a senior manager to launch a new team or announces that it is entering a new business area, it is a sign of expansion. If all goes well, they will most likely be recruiting more junior staff in the near future.
Try writing to the company, or the new manager if you know his or her name, explaining that you have read the news of their expansion and would love the opportunity to work with them as and when a suitable role becomes available.
3. Target growth sectors
Be aware of what are the up-and-coming sectors in the economy and how your skills relate to them. In Queensland for example, agribusiness and healthcare are tipped as the ones to watch . However you don't have to be a healthcare professional to benefit – all industries require support services such as marketing, IT and finance skills. By targeting growth sectors, you can increase your chance of finding a job and develop specialist knowledge which will be of value in the years to come.
4. Use your personal network
Make it known to your friends and family that you are looking for a job and ask them to enquire about opportunities in their own workplace or other companies they deal with. Ensure they have a copy of your CV or short biography, or the address of your LinkedIn profile.
By using your personal networks effectively, you can reach literally hundreds of companies. In some cases employers offer financial incentives for finding suitable candidates so your friends could benefit too.
5. Create your own job
Many small business owners do not have time to think about graduate recruitment and fail to appreciate the benefits it offers. This is particularly true in traditional firms which might have successful products but lack modern skills such as digital or social media. Try approaching such firms, explaining what you could bring to their business and asking for a chance to prove yourself by working on a minimum wage for three months.
Ryan adds: "Finding a job after graduation and getting on the right career path can take a while, but creative thinking and a pro-active approach can certainly speed up the process!"
For advice and help, contact the Student Employability Team careers@bel.uq.edu.au, alternatively if you are an MBA student or graduate please contact the MBA Career Resource Team MBAcareers@business.uq.edu.au.