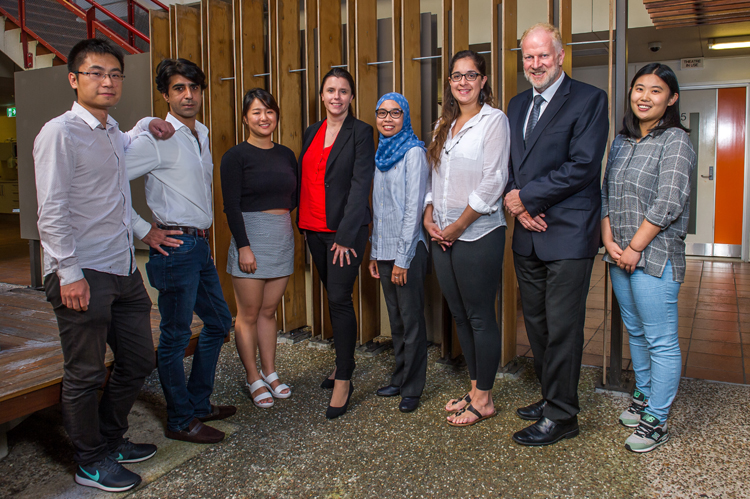 The UQ Business School Environmental Finance Team has partnered with CPA Canada and the Canadian Network for Business Sustainability to co-host a session at the upcoming international Adaptation Futures Conference.
Adaptation Futures is the biennial conference of the Global Programme of Research on Climate Change Vulnerability, Impacts and Adaptation (PROVIA).
The conference brings together scholars, policymakers and business practitioners, and highlights adaptation practices and solutions for people, governments and businesses.
It is one of the major conferences on adaptation with over 1500 participants from more than 100 countries, and will be in held in Rotterdam, the Netherlands from 10-13 May.
The session titled 'The Emerging Role of Accountants in Enabling Organisational Adaptation and Resilience to a Changing Climate' focuses on accountants as important and newly emerging actors in tackling climate change.
It will identify the contribution of accountants and other financial professionals to the adaptation agenda, and demonstrate how to realise their full potential.
Presenters will detail how accountants help organisations manage climate risks and opportunities and build organisational resilience.
The Environmental Finance Team will be represented by UQ Business School accounting expert Dr Jacqueline Birt who presents pioneering work on asset impairment in Australia as well as novel research focusing on asset impairment in China.
According to Dr Martina Linnenluecke, who leads the Environmental Finance Team, accounting for climate adaptation is an emerging field for which the accounting profession will require new guidelines, approaches and skill sets.
"UQ Business School academics in Environmental Accounting and Finance are at the forefront of providing much needed thought leadership and policy advice in this rapidly growing area.
"The policy attention to the financial aspects of adaptation and resilience and our close collaboration with major accounting bodies such as CPA shows the relevance and impact of the research undertaken at UQ Business School," she said.