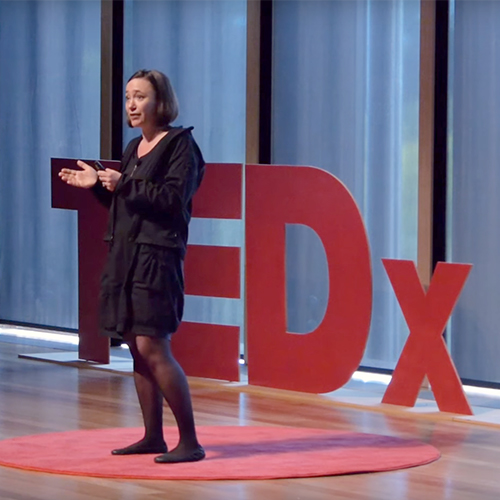 Professor Sara Dolnicar, is an esteemed academic with the UQ Business School's Tourism discipline and has recently been awarded with an Excellence in Higher Degree by Research Supervision award at the 2017 UQ Research Week awards.
Speaking about her recent accomplishment at the awards evening, Professor Dolnicar believes as a supervisor of PhD students her responsibility is to train the next generation of social scientists who will drive knowledge creation.
"Today research students face unprecedented performance pressures, tempting them to learn the tricks of the trade, not the trade. I don't teach tricks of the trade, I teach the trade," she said.
Associate Dean (Research) at University of Wollongong, Professor Melanie Randle, and one of Professor Dolnicar's former students believes her success is reliant on her teaching.
"The most important factor of me being where I am today in my academic career is having Sara as my supervisor. Not only was she a great support during my PhD but in the year since then she has been a great colleague and a mentor, I'll always be grateful for the support I had from Sara."
Professor Dolnicar's passion towards her research was recently on show to the public at the TEDx UQ event, where Professor Dolnicar spoke passionately about her work on developing and testing ways to encourage tourists to be more environmentally sustainable when on vacation.
Her insightful and entertaining talk delves into how small and "painless" behavioural changes in the billions of tourists each year can significantly reduce the negative impact of tourism globally, and create a more environmentally sustainable industry.
You can view the full video of Professor Dolnicar's TEDx talk here.