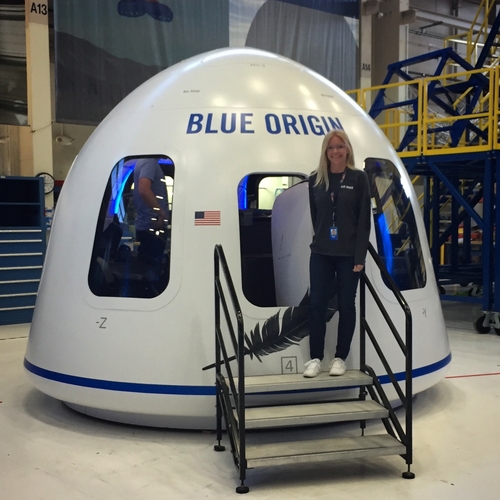 The University of Queensland Master of Engineering alum Megan Harrington's career has been out of this world, working within the space industry in a variety of roles.
Currently working for Blue Origin, an aerospace manufacturer set up by Amazon.com, Megan is a test facilities design engineer for reusable space vehicles in Seattle, Washington.
Megan has achieved her dream to work in the space industry and being able to "work alongside some of the most intriguing and driven engineers in the space industry".
Prior to Blue Origin, Megan was working at NASA for four years as a mechanical engineer supporting hotfire test programs such as the RS-25 engine for NASA's Space Launch System.
Her blast off into the space industry has been supported by the knowledge she gained studying at UQ, where she took the UQ Business School course, Project Management that she says was the highlight of her time here.
"My project management course with Dr David Parker still takes the cake for excellent teaching technique and effectiveness. It's not easy to keep a large class of graduate students focused for 3-4 hours, but Dr Parker had our large class attentive and competing for publication in no time" said Megan.
She looks back fondly on her time at UQ, saying it has allowed her to get to where she is today.
"The foundations UQ afforded me helped to pave my future and I am forever grateful" she said.