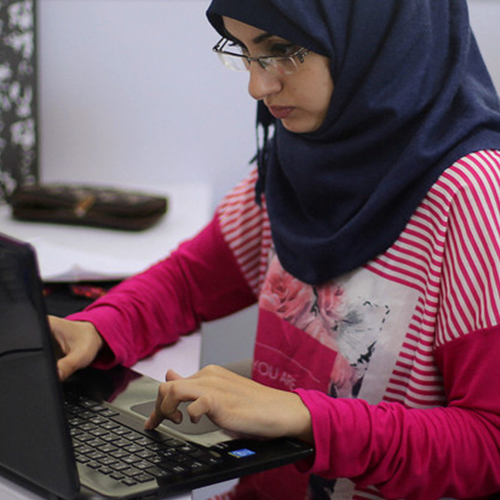 Originally published on World Economic Forum on 9th November, 2017.
---
Women may hold up half the sky, as per the Chinese proverb, and they account for half of all tech users, but they remain severely underrepresented in the worlds of technology and entrepreneurship.
This is unsustainable and unacceptable. It harms technological development, holding back societal and economic progress.
When airbags began to be introduced into cars the evidence quickly showed that women and children were injured disproportionately. The reason: they were designed by and tested on men.
'Tech bros' have tried to claim that the lack of women in tech can be explained by innate biological differences. This is a plainly ridiculous claim. A climate of systematic bias, a cycle of men funding men, and a working culture that excludes women is at the heart of the problem.
The evidence speaks to the sheer wastefulness of this situation. When women are given opportunity, they excel. Kauffman Foundation research shows that tech companies led by women achieve a 35% higher return on investment than firms led by men. Forbes found that women tech entrepreneurs, despite having received 50% less venture capital funding, produce 20% higher revenues than their male equivalent.
A recent study by PwC and the Crowdfunding Institute showed that campaigns led by women across the world in 2015 and 2016 were 32% more successfulthan those led by men across a wide range of sectors, geography and cultures. Remove the bias of the institutional investor, listen to the crowd, and women thrive.
So how can we encourage more women to reach that stage? There needs to be systematic and sustained efforts, from schools, to universities and workplaces, to encourage women into technology careers.
Written by: 
Sheridan Ash, Technology and Investments Director, Leader, Women in Technology Programme, PwC (UK)
David Gann, Vice President, Imperial College
Mark Dodgson, Director, Technology and Innovation Management Centre, The University of Queensland Business School