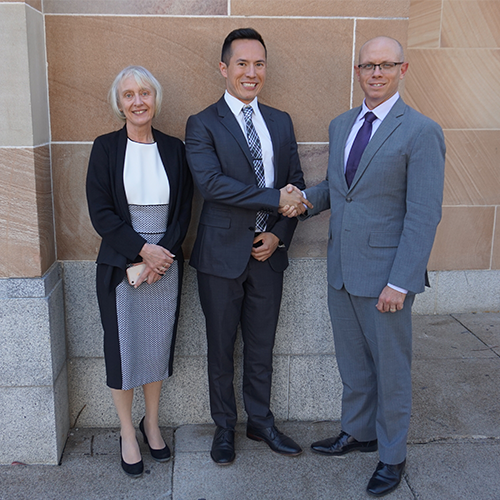 Technical and human skills will be key to success in the future of business, according to University of Queensland student Humberto Jimenez, the winner of the first round of the Universitas 21 and PwC Innovation Challenge.
The Master of Business Administration student said innovation and automation were king, and future business professionals would need to shape and adapt to new ways of working.
"Employees of the future will not only need advanced technical knowledge, but they will also need to master what makes us human," Mr Jimenez said.
"Change will be the only constant, and to truly add value and stay relevant, people must be dynamic, reliable and social.
"We must also invest in continual education, building relationships and nurturing curiosity, which will help us overcome challenges, reach our potential and thrive in this competitive world."
As part of his prize, Mr Jimenez will receive training and coaching with PwC experts and clients during a week-long trip to Dubai later this year.
Mr Jimenez moved from Mexico to Australia 18 months ago to study an MBA at UQ's Business School.
"I started my career as a chemical engineer, but while working for a consulting firm I realised I did not have enough knowledge about business operations and finance to get to where I wanted to be," Mr Jimenez said.
"Through my studies, I have improved my knowledge, business acumen and professional networks.
"I hope this experience and my studies will open up new and exciting career opportunities for me as a management consultant in Australia."
Mr Jimenez will complete his MBA in November.
Watch Mr Jimenez's winning submission.
Media: UQ Business School Communications, Emma Mackenzie, e.mackenzie@business.uq.edu.au, +61 7 3346 3296.