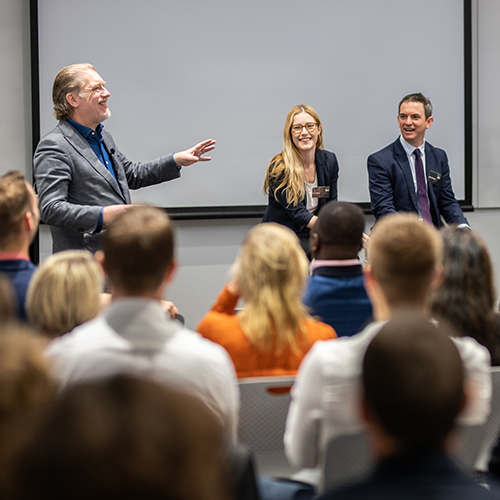 This article was originally published in Business News Australia by Paris Faint.
---
Although it may have been a touch dramatic, Albert Einstein hit the nail on the head when he said, "once you stop learning, you start dying".
In a fast-paced business landscape defined almost entirely by uncertainty and emerging technologies, learning new skills is virtually inseparable from success.
According to innovation management expert Associate Professor Tim Kastelle, the tools which were once used to design and evaluate a "stable world" no longer apply to the world of business.
"We're actually at a point, and have been for a long time, where the methods that are designed to evaluate a stable world will fail due to such rapid change," says Kastelle.
As the Master of Business Administration (MBA) Director at The University of Queensland (UQ) Business School, Kastelle knows firsthand that any professional will go further in a career if their skill set is updated to deal with this uncertainty.
"Assuming the industry or field you're operating in is 'stable', is not only dangerous but potentially suicidal from a business standpoint.
"This puts a strong emphasis on the need to be continuously learning, not just for business leaders but for every professional."
Skills which were once a by-product of a bachelors or master's degree have now become a primary focus of higher education.
The World Economic Forum predicts in its Future of Jobs Report that complex problem solving, critical thinking and creativity will be among the skills in highest demand by 2020.
Kastelle says that the skills which are commonly referred to as "soft skills" have become the ones that top tier managers now actively hunt for among new employees.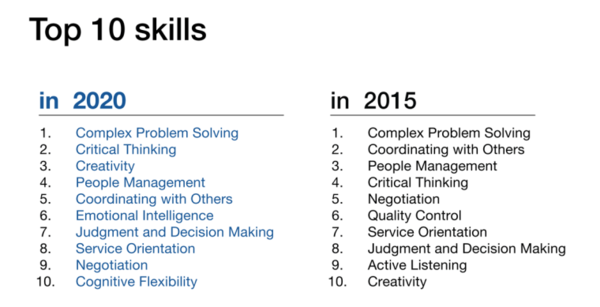 "A lot of the time when people enrol in higher education, their focus is on the tangible things they are going to learn, whether it be spreadsheeting, programming or any number of technical skills," says Kastelle.
"At UQ we are clearer and more upfront about the fact that students are going to be pushed to learn about things that may be more difficult, using skills that they may not think are needed right now.
"But at the end of the day these skills are critical for long-term success, because they are what helps you deal with questions like 'what happens when the world turns to artificial intelligence?' or 'how do we deal with a changing business model?"
The UQ MBA program is specifically built to give professionals and business leaders the tools they need to succeed in the face of uncertainty.
"When it comes to uncertain business, we teach people problem solving and creativity by creating problems where the answer isn't necessarily known in advance," explains Kastelle.
Kastelle says when designing its MBA, UQ made a considered choice to create a program that would challenge students to develop their most valuable skills.
"This is a very deliberate design choice, with the premise being - if you want an easier program there are plenty of others out there, but if you want a skill set that is based on deep and meaningful work with industry on important problems, then its pretty hard to beat our MBA program."