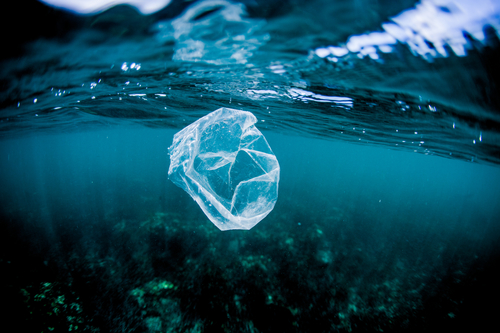 Ocean plastic pollution was one of the hot topics tackled by a University of Queensland academic at the recent six-day Woodford Folk Festival, which attracted over 130 000 people.
Dr Anna Phelan, Research Fellow at The University of Queensland (UQ) Business School, investigates the global issue through an ecological and behavioural economics lens, chatting to festival-goers about her recent research findings on plastic pollution.
"Due to its persistence, durability, and sheer volume, marine plastic debris – or ocean plastic – is emerging as a new, truly global challenge," she said.
"Humankind has produced unfathomable quantities of plastic for decades, around 340 million tonnes per year.
"As the oceans are filling up with plastic trash, most of it packaging material - more and more people worldwide are becoming concerned about the issue."
Dr Phelan took the opportunity to shine a light on plastic waste problems not only in Australia, but with some of our closest neighbours.
"In South-East Asia plastics use has outpaced waste management and infrastructure, and the situation is approaching catastrophic proportions.
"Australia's neighbour, Indonesia, is the second-largest contributor to marine plastic pollution after China."
For the last three years, Anna has been part of a research project in South Sulawesi, Indonesia, focusing on alternative sustainable livelihoods that protect and enhance coastal ecosystem services and strengthen coastal management.
Dr Phelan said that addressing plastic waste is, in some way, addressing consumerism itself.
"It requires us to recognise just how radically a single-use throwaway economy has reshaped the planet in the span of a lifetime.
"Addressing marine plastic waste creates opportunities for innovative and collaborative solutions and helps direct our society towards a more circular economy."
She believes that the Woodford Folk Festival was the perfect place to raise some of these issues.
"I've always found Woodford to be one of the most inclusive and diverse festivals, with a long history of bringing together a dynamic, curious and committed community of change agents and people interested in environmental, social and cultural transformations.
"I'm hoping that attendees have a deeper understanding of the complexity of the social-ecological issues at play and a better understanding of factors contributing to ocean plastic pollution."
Dr Phelan was one of a series of UQ speakers featured at the festival, including Professor Janet Wiles, Dr Veronique Chachay, Dion McCurdy and Dr Dominic Hyde.
Find out more about the Business School's sustainability research and projects.
Contact: Dr Anna Phelan, a.phelan@business.uq.edu.au, +61 7 3443 2015