The University of Queensland (UQ) Business School's contribution to topics of national importance has been recognised, with two of the School's Professors receiving Fellowships to the Academy of the Social Sciences in Australia (ASSA).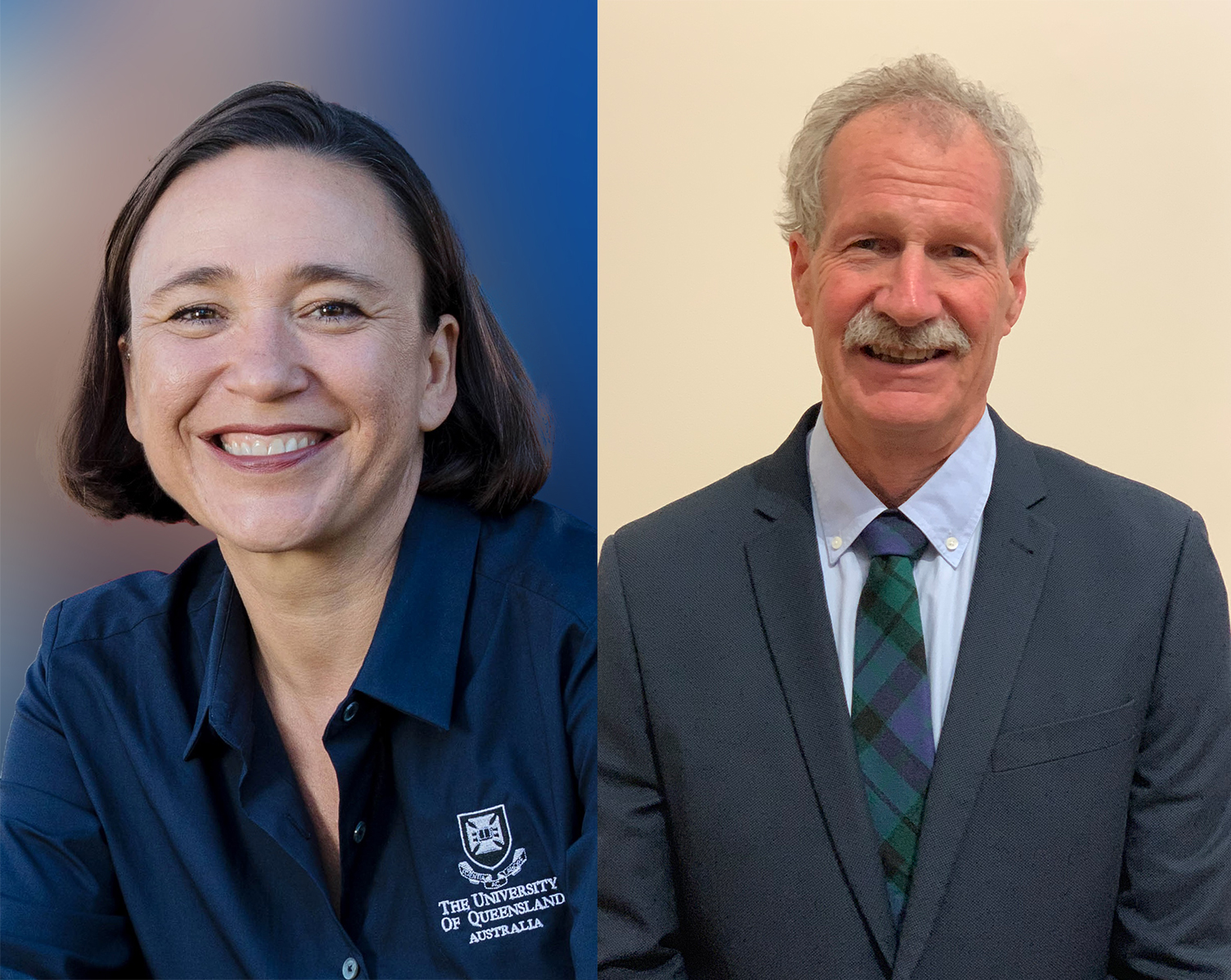 Professor Sara Dolnicar from the tourism discipline and Professor Peter Clarkson from the accounting discipline will join 37 of Australia's leading economists, lawyers, psychologists and philosophers at a formal welcome on 11 November in Canberra, at the Academy's Annual Symposium.
Academy Fellows are nominated by their peers for their ground-breaking research, recognised nationally and internationally. Their nomination is a direct result of their work, ensuring that social science reinforces Australia's quality of life and positively influences policy.
Dean and Head of UQ Business School, Professor Michael Bruenig, congratulated the new fellows and commended ASSA on their appointment of high-impact researchers.
"It is a celebrated achievement for our new Fellows to be acknowledged for their research impact by such a respected academy," said Professor Bruenig.
"It is also commendable that ASSA focuses on the influence social science research has on policy, businesses and community outcomes for the betterment of Australians, as well as scholarly recognition."
Academy President Professor Jane Hall said that the new members bring an exciting and impressive depth of expertise to the work of the Academy.
"These new members are really at the cutting edge in social research and policy, and they've all made enormous contributions to their fields," she said.
Professor Dolnicar was nominated for the impact she has made on policy advice for Airbnb regulation, her collaborations with foster care agencies leading to improved selection of foster care families, and research focused on making the tourism industry more environmentally sustainable by encouraging voluntary behavioural changes from tourists.
Professor Clarkson's research has an important focus on issues relating to corporate social responsibility (CSR), including environmental and carbon (climate change) dimensions. The primary emphasis of his work relates to the interplay between CSR disclosure, CSR performance, and economic performance to help support companies with a proactive and value-enhancing CSR strategy.
The Professors expressed sincere gratitude for their ASSA Fellowship, uniting with over 650 other Fellows, who have been recognised since the formation of the Academy in 1971.
"It is a great honour to be joining some of the top social scientists in Australia, whose research has improved the lives of many Australians," said Professor Dolnicar.
A number of high profile Fellows have been inducted over the years, including John Hewson in 2017 – opposition leader of the Liberal Party from 1990-1994.
Professor Dolnicar and Professor Clarkson join six other UQ Business School scholars as a Fellows of ASSA, including; Professor Neal Ashkanasy, Professor Mark Dodgson, Professor Victor Callan, Professor Charmine Härtel, Professor Matthew Hornsey and Professor Ron Weber.