The need for research to have an application that meaningfully impacts business or community was on the agenda recently for a government-influencing workshop hosted at The University of Queensland (UQ) Business School.
The workshop and panel discussion brought together top UQ business academics with Dr Mark Jacobs, the Deputy Director-General for the Department of Environment and Science, from the Queensland Government.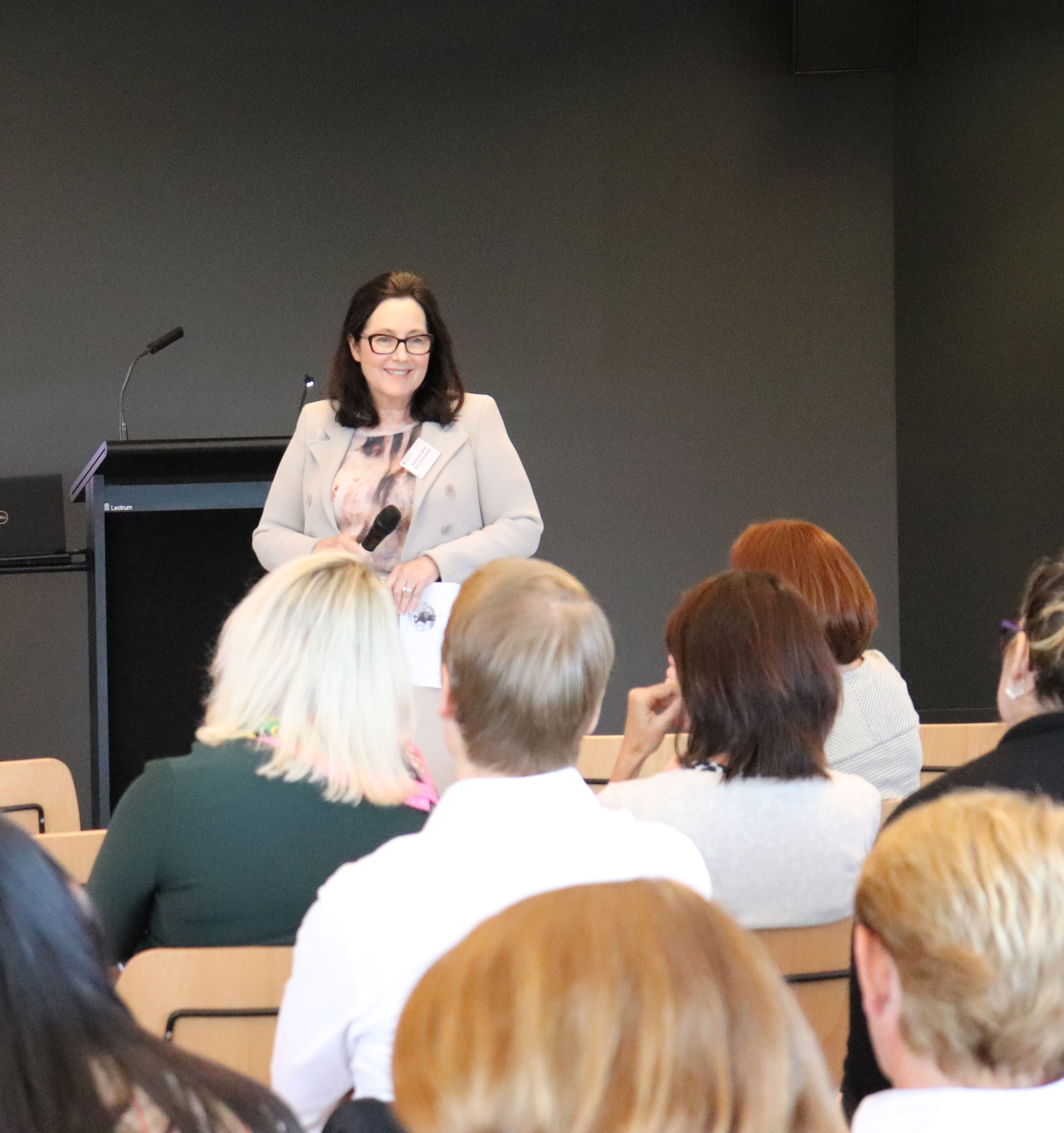 The event not only looked at the types of research pathways that encourage industry-uptake and and help benefit the community; but the crucial need for research impact to be measured and communicated.
Professor Janet McColl-Kennedy, UQ Business School Associate Director of Research (Engagement and Impact), said schools and faculties need to deep dive into what constitutes research impact.
"Business researchers need to think not only about contributing to academic outputs, but also to making a difference more broadly to organisations and society" said Professor McColl-Kennedy.
"It is also critical that we measure our impact and document how we are making a difference."
"By working together collaboratively with industry partners we should be able to tackle the big challenges facing industry, government and society more generally." said Professor McColl-Kennedy.
Dr Jacobs from Queensland Govenment acknowledged that 'impact pathways' begin with building scientific and human capital. He also highlighted the importance of entrepreneurship, now delivered through an Advance Queensland initiative – supporting collaboration through Industry Research Fellowships and PhD Scholarships.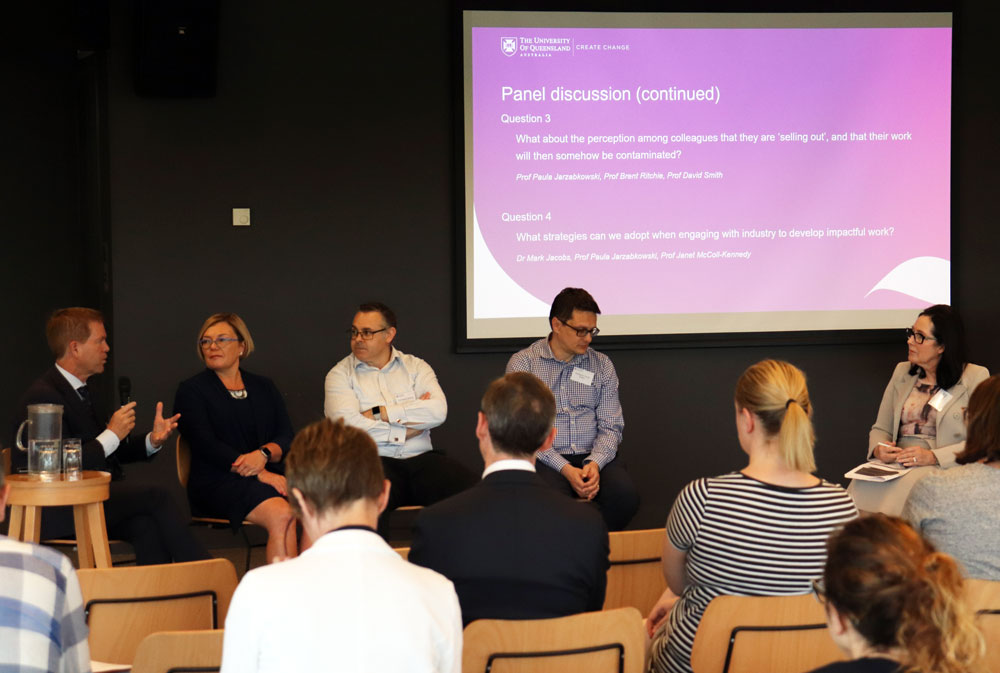 Several panel discussions were hosted throughout the workshop analysing research impact questions and concerns facing academics; from the focus of early career researchers, through to strategies researchers can adopt when engaging with industry to develop impactful work.
Panel members included Deputy Director-General Dr Mark Jacobs and UQ Business School researchers; Associate Dean (Research) for the Faculty of Business, Economics and Law Professor Brent Ritchie, Director of Research Professor David Smith, Associate Director Research (Engagement and Impact) Professor Janet McColl-Kennedy and Professor of Management Paula Jarzabkowski.
"Last year we launched a series of new Interdisciplinary Research Themes which tackle big issues affecting organisations and individuals," said Professor McColl-Kennedy.
"These themes investigate how businesses can plan for climate change, how we can help refine the uptake of health services via telecommunications to remote communities, how to use AI but still value the human in our customer experience interactions and protect consumer privacy." 
"Our researchers are motivated to address and contribute to the challenges affecting society and business, both in Australia and internationally" said Professor McColl-Kennedy.