UQ Finance Roundtable: The carbon transition – how financial institutions are leading change
12 October 2022

12:00pm

–

1:30pm
The carbon  transition – how financial institutions are leading change 
Please join us for a business lunch roundtable at Customs House. Shaun Bond, Frank Finn Professor of Finance, will moderate an expert panel exploring the implications for finance and capital markets in the transition out of the pandemic towards a 'new' normal.

The COP26 Glasgow Climate Summit refocused global attention on climate change and renewed consensus around measures to limit global warming. At the heart of the agreement are core elements focused on adaption, mitigation and finance. The COP26 agreement will have profound implications for the Queensland and Australian economies and be a major driver of capital flows over the next decade. Join us to discuss the challenges and opportunities offered by the clean energy transition.
Panellists:
Ian Learnmonth, Chief Executive Officer, Clean Energy Finance Corporation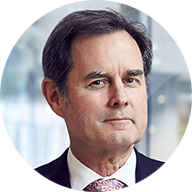 Mr Learmonth has more than 30 years' experience as a financier and investor, having worked in Australia, Asia and Europe across asset finance, clean energy and major infrastructure projects, as well as pioneering Australian social impact investing.
Prior to his appointment as CEO for the CEFC, Mr Learmonth established the Social Ventures Australia Impact Investing business, which included raising venture capital and affordable housing funds as well as launching Australia's first Social Impact Bond in 2013.
Previously an Executive Director of Macquarie Group for 12 years, Mr Learmonth has extensive global investment banking experience. Mr Learmonth established and led various Macquarie businesses, notably European renewable energy and carbon credit investments, cross-border asset and structured finance and securitisation in Asia and Europe.
As the CEO of the CEFC, Mr Learmonth has overseen the organisation's growth, where cumulative investment commitments exceed $10 billion and have expanded into grid augmentation, large-scale battery storage, green hydrogen, electric vehicles and recharging infrastructure.
Mr Learmonth has degrees in Law and Commerce from the University of Queensland. He is a director of venture capital firm Virescent Ventures and has been a long-standing director of Sydney's Belvoir St. theatre company.
Don Hamson, Managing Director, Plato Investment Management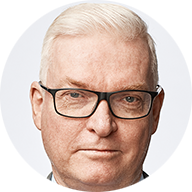 Don has over thirty years investment management experience and founded Plato Investment Management Limited, an equities boutique firm, in 2006.  Plato specialises in after-tax and income management, particularly for tax-exempt charity and pension clients and low-tax accumulation superannuation clients.  Plato has also developed and launched two low/net zero carbon global equity strategies. 
Prior to Plato Don was Head of Active Equities, Asia Pacific and a member of the global Senior Management Group at State Street Global Advisors, responsible for over $10B in active and enhanced equity investments.
Don previously held various positions at Westpac Investment Management, including Chief Investment Officer, Head of Equities where he managed the $1B Tax Effective Share Fund, a Westpac appointed director on the board of Hastings Funds Management and was instrumentally involved in the mergers of BT and Rothschild.  Prior to Westpac Don was a senior analyst at Queensland Investment Corporation. 
Don has had considerable financial industry involvement, being a member of the IFSA (now Financial Services Council)  Board Investment Committee for a number of years and in this capacity was a member of the ASX Corporate Governance Council.  
Don was a Lecturer in Finance at the University of Queensland (UQ) for 6 years and was a Visiting Assistant Professor at the University of Michigan Business School.  Don has a PhD in Finance and a Bachelor of Commerce with First Class Honours from UQ, and a University Medal.
Marayka Ward, Director, Liquid Market Group, Sustainable Investments, QIC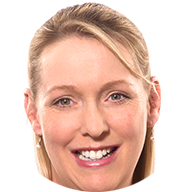 Marayka joined QIC in 2002 from EY, initially to establish QIC's in-house legal capability, before joining the fixed interest team. Bringing global experience in credit analysis, trading, and portfolio management, Marayka is responsible for sustainability integration and thought leadership across liquid markets portfolios. 
Marayka is a voting member of the QIC Liquid Markets Group Investment Committee, a member of the UNPRI's global Sovereign Debt Advisory Committee having previously served on UNPRI's sovereign and bondholder-engagement working groups. She also sits on the Australian Financial Markets Association's ESG and Sustainable Finance forums, the investment committee for the student investment fund at Griffith University, RIAA's Nature Working Group Leaders' Committee and served as a technical working group member for the Australian Sustainable Finance Initiative.
Marayka holds a Master of Laws (UQ), Graduate Diploma of Applied Finance and Investments (FINSIA), Graduated Diploma of Legal Practice (College of Law NSW) and a Bachelor of Laws (QUT).
Associate Professor Jacquelyn Humphrey, Associate Professor in Finance, UQ Business School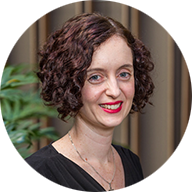 Jacquelyn is an Associate Professor in Finance at UQ Business School, University of Queensland. Jacquelyn's main research interest is in how environmental, social and governance factors impact investment decision-making for investors and corporations. She also has an active interdisciplinary research agenda in sustainability more broadly. She also has a research interest in funds management.
Jacquelyn has published in well-regarded international finance journals including Journal of Corporate Finance, Journal of Banking and Finance and Journal of Business Ethics, as well as in journals outside of finance including Nature Climate Change, Global Environmental Change and Journal of Cleaner Production. She has been the recipient of AFAANZ research grants and numerous internal grants. She was a Vice President of the Financial Research Network, where she oversaw a program of career development for academic women in finance. Jacquelyn has received a BEL Faculty Citation for Outstanding Contribution to Student Learning or Experience - Commendation award and a UQ Business School Dean's award for Impactful Leadership.
Jacquelyn's research is of great interest to the wider financial community, both in Australia and internationally. Her research has been cited by the United Nations Environment Programme Finance Initiative, the Norwegian Government Pension Fund Global, the Cooper review, KPMG and PriceWaterhouseCoopers. Jacquelyn has had numerous international invitations to speak about environmental, social and governance research and has also led a number of contract research projects for the finance industry. She has written practitioner articles that have appeared in Ethical Investor and Portfolio Construction as well as two textbook chapters.
Professor Shaun Bond, Frank Finn Professor of Finance, UQ Business School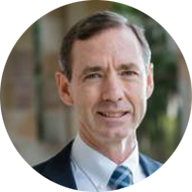 Shaun Bond is the Frank Finn Professor of Finance in the UQ Business School at the University of Queensland. Shaun has research interests in the areas of real estate finance and financial economics. Prior to joining the UQ Business School, Shaun was the West Shell Professor of Real Estate in the Department of Finance at the University of Cincinnati and the Director of the UC Real Estate Center. Prior to this, he held an appointment in the Department of Land Economy at the University of Cambridge. In addition, Shaun has been a visiting professor at the Pennsylvania State University and George Washington University. Shaun holds a PhD and an MPhil in Economics from the University of Cambridge, and an undergraduate degree in Economics from the University of Queensland (awarded with First Class Honours).
---
Event Details
Event date/time: Wednesday, 12 October 2021, 12.00pm - 1.30pm
Venue: The River Room, Customs House, 399 Queen Street, Brisbane
RSVP: Registration is essential by Wednesday, 24 September 2022
Ticket price:
Individual ticket – $95 per person

Corporate table – $640 (your corporate table of 8 includes 7 guests, which you nominate, plus one UQ finance student – this event is an excellent opportunity for students to meet and network with industry professionals)
Ticket price includes a two-course lunch and beverages.
---
Enquiries
Contact Prue Roche, Acting Deputy Director, Advancement and Alumni Relations at alumni@bel.uq.edu.au.
About Business School Events
The Business School proudly hosts a range of events throughout the year, independently, in conjunction with The University of Queensland, and with our industry partners. Our events may appeal to audiences of prospective, current or past students, members of the public or industry professionals. 
Venue
The River Room,
Customs House,
399 Queen Street,
Brisbane QLD 4000