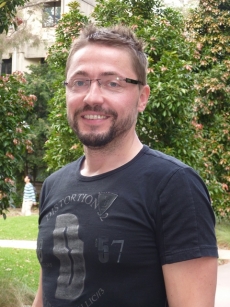 UQ Business School PhD student, Emil Juvan, has recently had a research paper accepted by leading international tourism journal, Annals of Tourism Research.
Emil's paper, entitled 'The Attitude – Behaviour Gap in Sustainable Tourism', investigates why people who practice environmentally friendly routines at home, engage in behaviour which has a negative environmental consequence when on vacation.
His study found that the people in question were very much aware of the negative environmental consequences of tourism, but displayed an attitude-behaviour gap.
Emil said: "It's exciting and rewarding to see how a wider academic community feels about the work I am doing, and how it may lead the tourism industry and other stakeholders in attempts to increase the level of environmentally sustainable vacation behaviours. It's been hard work getting the data, but also very inspiring and educational."
Professor of Tourism and PhD Supervisor, Dr Sara Dolnicar, said that tourism researchers have been studying sustainable tourism for many years now.
"Much of this previous work assumed that we can train and re-educate people. Emil's work takes a totally different perspective - it accepts that people tend to find excuses for not doing the right thing.
"This is an extremely important piece of research because it makes the first step towards increasing the level of environmentally friendly behaviour of tourists while at the same time accepting that such behaviour does not come natural to people who are investing a lot of time and money to relax and be free of typical worries they have at home."