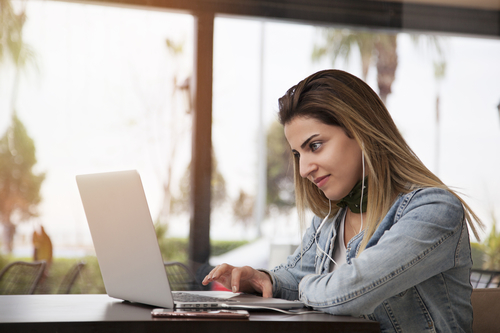 The University of Queensland has launched its first 100 per cent online master's degree on global platform edX, giving students the ability to study when and where they want at a significantly lower cost than an on-campus degree.
The UQ Business School has partnered with international learning platform edX to deliver its first online Master of Leadership in Service Innovation degree to students around the world – with full access to UQ student support.
The online degree program will cost around $25 500 for students commencing in 2019.
UQ Business School Dean Professor Julie Cogin said the new degree would help emerging leaders manage business challenges in a competitive global economy.
"In a world driven by innovation, this program will equip service leaders with the tools to deliver exceptional customer experiences, staying a step ahead in a global market," Professor Cogin said.
"Our leading service academics have worked with industry to develop a course that engages students online while still offering academic support and access to UQ Business School's extensive student and career placement services.
"Our students' educational needs are constantly changing in line with the world around them, so we're proud to launch an online master's to meet their learning priorities in a flexible environment."
Program leader Associate Professor David Solnet said demand for such an online master's degree was growing.
"As educators, we talk a lot about resilience in a business landscape shaped by digital disruption, globalisation and constant change, so it seemed only natural for UQ Business School to offer the Master of Leadership in Service Innovation online," he said.
"It is becoming critically important for leaders to embed a culture of customer experience, value co-creation and change into their organisations.
"Most Fortune 500 CEOs place customer experience and innovation high on their strategic priorities, and this degree will prepare leaders for these priorities.
The new degree joins four MicroMasters programs offered by UQ on the edX platform, including Business Leadership MicroMasters which has eight of the 24 credit units required for the Master of Leadership in Service Innovation.
Enrolment in the new program, which starts in 2019, is open on the edX website.
Media: Emma Pryor, UQ Business School Communications, e.pryor@business.uq.edu.au, +61 7 3346 4506