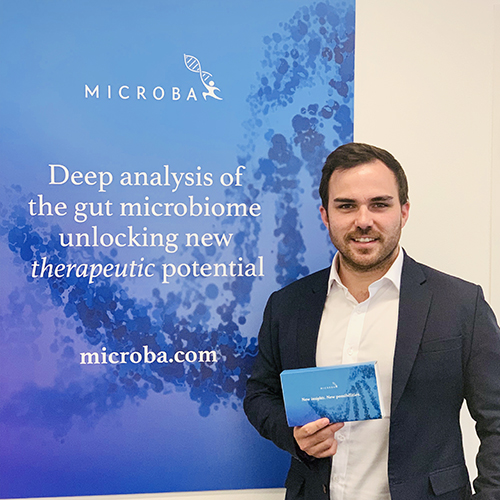 The University of Queensland (UQ) Business School alumnus helping to drive growth at one of Australia's most innovative businesses talks about the challenges and rewards of a startup and the importance of seizing opportunity.
One in five Australians suffers from irritable bowel syndrome, while many more have some type of digestive problem. There is also growing evidence that gut health could have a wider impact on the immune system and even our mental health.
Now, a revolutionary new test from a Brisbane startup provides patients with insights into their condition by analysing the microorganisms in the gut, known as the microbiome.
Microba, which was founded by two UQ researchers – Professor Phil Hugenholtz and Professor Gene Tyson, offers the most comprehensive test of its type in the world for less than $350. Not surprisingly demand has been strong, and the company has gone from just two employees at its launch in late 2017 to over 30 now.
As the company's Finance and Operations Manager, UQ Business School alumnus James Heath is helping to steer its growth and, in true startup tradition, is responsible for everything from doing the payroll to sending out kits to customers.
However, working for a startup brings a real sense of satisfaction, says James. 
"You have to be prepared to roll up your sleeves, be agile and able to touch many different areas of the business. There are lots of sleepless nights and early mornings, but the learning and development in a startup far outweighs anything you would get in a large company."
James completed the Bachelor of Business Management and Bachelor of Commerce at UQ Business School in 2013,  then joined Deloitte where he qualified as a Chartered Accountant before being introduced to the Microba founders via a mutual contact, Blake Wills, the company's CEO. He jumped at the opportunity.
"It's not every day that you get chance to be part of a world-changing company that is putting research into practice. I have a number of relatives with these conditions so I know how limiting they can be".
"The microbiome has been linked to everything from depression to dermatitis and is almost an organ in itself. Microba's microbiome test sequences the DNA of microorganisms to provides insights into our ability to digest food. It's a really important step forward as previously there was no yardstick – doctors had to go on their 'gut feeling'!"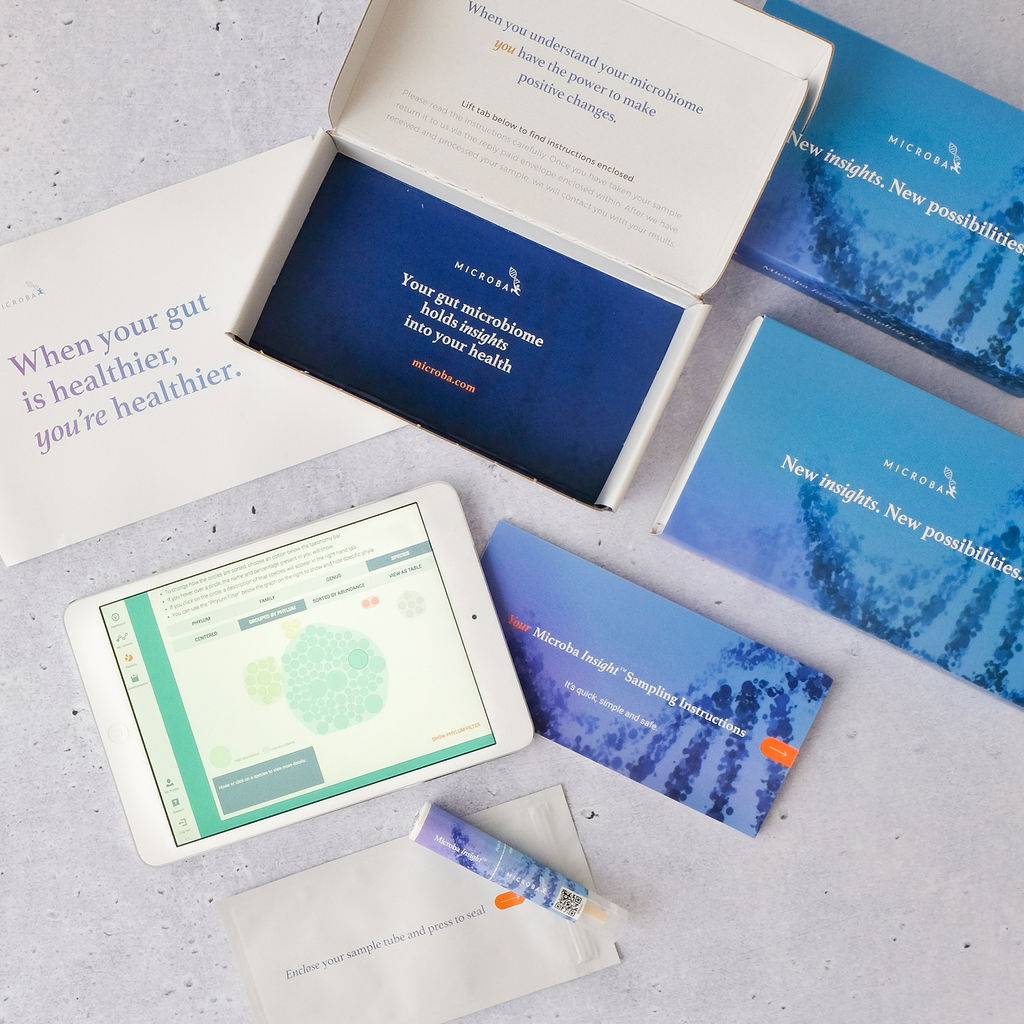 Microba raised $7 million in Series A funding and launched officially in July 2018. Over 3500 test kits have been delivered to customers so far, and samples are analysed at the Translational Research Institute at the Princess Alexandra Hospital using special DNA sequencing equipment. The company recently won Emerging Company of the Year at the AusBiotech and Johnson & Johnson Innovation Industry Excellence Awards.
James believes there are huge opportunities ahead. While the current test kit is aimed at consumers, the company is developing a version for healthcare practitioners and is also supplying analysis services to the research market. Perhaps, the most exciting prospect though is the potential to use machine learning to analyse 'good' and 'bad' bacteria and link them to different conditions which could lead to important new insights into the microbiome. Microba scientists have already identified 800 bacteria strains never before discovered.
James will be helping the company to develop opportunities, with international expansion and another round of fundraising being amongst the top priorities for next year. He believes his business education has stood him in good stead for life in a startup.
"In a young, high-growth business like this, you come across new challenges and opportunities all the time and are constantly having to decide which routes to pursue. Through my education, I have learned to analyse each situation and to make a calculated decision in a limited timeframe," says James.
So what advice does he offer to others looking a similar opportunity? "Everyone has an inflection point where they want to make a difference, a lightbulb moment when an opportunity comes up. When that happens, grab it with two hands."

Ready to make a difference in business?
Find out how to get started with a Bachelor of Business Management.