We help tourism businesses operate in more environmentally sustainable ways
Our research can help you to discover practical measures that make hotels and restaurants more environmentally sustainable while also reducing operating costs and maintaining  guest satisfaction.
Our Industry Handbook, 16 ways to save money and the planet, provides practical ideas developed in partnership with operators. We also have guidance on practical ways to reduce plate waste.
Easy and quick to implement, we produced measurable change that can strengthen the pro-environmental credentials of your business. 
Together we can deliver unparalleled experiences for your geuests while pursuing a more sustainable future.
Engage with us
Contact us to find out more.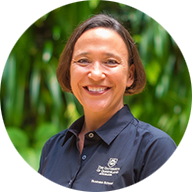 Professor Sara Dolnicar
ARC Australian Laureate Fellow
UQ Business School 
s.dolnicar@uq.edu.au