Business Sustainability Initiative: Building Resilience And Adapting To Change
The Business Sustainability Initiative leads the way in a rapidly changing business landscape, championing environmentally and socially conscious business practices and designing strategies for a sustainable future.
The initiative is headed by UQ researchers who are international leaders in their fields, with a depth of knowledge spanning corporate sustainability, social impact and entrepreneurship, capital markets and tourism.
Industry and government partnerships play a key role in the Business Sustainability Initiative, with a vast array of funded projects underway engaging stakeholders of all levels from the public through to small business and large enterprises.
The projects aim to understand and advance the adaption of business ecosystems and the transformations necessary to accelerate the path to a sustainable future.
Contact the Business Sustainability Initiative
If you would like more information or to explore opportunities with the Business Sustainability Initiative please contact: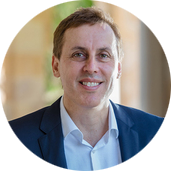 Professor Matthew Hornsey
Professor in Management
m.hornsey@business.uq.edu.au
Engage with us           View Research Hub 2022 report (PDF, 8.4 MB)
Our Experts
UQ Business School experts have a wealth of knowledge and industry experience focused on the analysis of and actionable strategies to understand and advance business and sectorial transformations for a sustainable future.
Business Sustainability Initiative
Leaders
Academic Researchers  
Associates 
PhD Students 
Our Research
Corporate sustainability – decarbonisation, climate change and natural resources
Researchers within the Business Sustainability Initiative specialise in adaptation and organisational resilience to the effects of climate change, the use and valuation of natural resources and the impact on local livelihoods.
Key research areas are in:
Examining dynamic capabilities for decarbonisation
Corporate adaptation
Investigating how businesses can support progress towards achieving the Sustainable  Development Goals
Applying systems theory to corporate sustainability questions.
With resource scarcity and climatic change defining future trends, the Business Sustainability Initiative provides thought and practice leadership on these key issues for achieving a sustainable future.
Capital markets – social and environmental performance and measurement
Researchers within the Business Sustainability Initiative are specialists in the interaction between environmental, social and governance (ESG) issues and capital markets.
Financial market participants are increasingly demanding information on ESG and ESG factors are becoming critically important in decision-making by investors, firms and governments. Key research areas are the economic implications of ESG, firm disclosure of ESG issues, measurement of ESG performance and how investors respond to firms' ESG decisions.
Social - social impact and entrepreneurship
Business Sustainability Initiative researchers specialise in social impact and entrepreneurship. The Unit has a theoretical and practical impact on communities by connecting evidence-based social solutions with profitable business models.
Research is also currently underway which seeks to break new ground regarding how to build communities for sustainable well-being, as well as how to manage sustainable and scalable social enterprises. Researchers are actively engaged in conducting social entrepreneurship training programs for disadvantaged communities both locally and abroad.
Risk and Resilience – climate impacts and environmental uncertainty
Researchers within the Business Sustainability Initiative focus on assessing the impact of business development on resilience and adaptation capacity to environmental uncertainties, risks, and climate-related challenges. 
The Business Sustainability Initiative provides leadership on key issues for governance. These areas of governance suggestions include examining the economic and environmental trade-offs of business sustainability development and providing cost-benefit analyses of risks mitigation policies for national and regional governments. Research initiatives focus on enhancing businesses' resilience and adaptation capacity to nature-related and human-induced risks from an individual and organisational perspective. Researchers also specialise in assessing the risk attitudes of customers and firms' strategies to effectively respond to and recover from crises and disasters.
Our Projects
BSI researchers: Dr Saphira Rekker and Dr Belinda Wade 
Spearheaded by the Andlinger Center for Energy and the Environment at Princeton, Rapid Switch is a cross-disciplinary, multi-country initiative seeking to deepen our knowledge of the most critical barriers and bottlenecks confronting the transition and to develop strategies to avoid or overcome them. Aligned with the wider project scope this collaboration between the UQ Business School and the Dow Centre, provides a much-needed interdisciplinary approach focusing on how the business and finance sectors, can contribute to the Rapid Switch.
The economic implications of decarbonisation and climate change
BSI researchers: Professor Peter Clarkson and Associate Professor Kathleen Herbohn
Entities are exposed to carbon risks and opportunities stemming from the business, reputational and physical implications of climatic change. Current research initiatives focus on understanding these carbon risks and opportunities through the lens of debt and equity markets. Researchers are progressing projects examining:
The impact of carbon risk on the cost of debt capital and factors that mitigate carbon-related costs
The extent to which capital markets value the screening and monitoring activities of lenders
The alignment between the rhetoric of the Big 4 Banks in Australia regarding their commitment to reducing the carbon risk exposure within the loan portfolios and the capital markets assessment of their activities.
Additional research initiatives involve a consideration of the extent to which firms' business strategies mitigate the valuation penalty assigned to carbon emissions within equity markets.
The impact of environmental and social information on investor choices
BSI researcher: Associate Professor Jacquelyn Humphrey
Traditional finance models assume that investors only consider risk and return in decision-making. This project is an experiment in investor decision-making, in which investment choices are linked to payments to social and environmental not-for-profit organizations. The outcome of this project will inform the debate on whether social and environmental considerations have an impact on how individuals make investment choices.
Challenges for adaptive governance in multilevel systems
BSI researcher: Dr Stephen Jones
This research focuses on the question of whether adaptive governance provides a framework for governments in multi-level systems developing and implementing waste policy. The project investigates linkages in socioeconomic systems toward sustainable outcomes. It has been the attractiveness of the principles of good governance, namely legitimacy, accountability, inclusiveness and fairness that have been fundamentally linked to the pursuit of ecologically sustainable outcomes and the application of adaptive governance to an expanding range of policy areas. 
This project examines the rapidly evolving challenges in establishing sustainable practices through waste management policy.  The project applies an inventory of adaptive governance methods using the Australian experience with a waste policy as a means of analysing the challenges governments could face in a multilevel context.
'Sustainability' in the performing arts
BSI researcher: Dr Kate Power
'Sustainability' discourse has become a prominent aspect of 21st century business communication – but little attention has been paid to what this means in and for the performing arts. This research combines linguistic analysis with management studies, to investigate what 'sustainability' means to Major Performing Arts Companies (MPACs) in Australia.
First, it seeks to broaden existing business communications research to take better account of the unique practices of not-for-profit organizations. Second, it aims to help MPACs reflect broadly on their own sustainability, with a view to communicating more effectively to both funding bodies and the public the unique value, contributions, and support needs of the performing arts in Australia. Third, this research will contribute to developing discourse-oriented case studies focusing on organizational communication and sustainability in the performing arts sector.
About time: climate change adaptation in Australian industries (ARC Discovery funding)
BSI Researcher: Professor Daniel Nyberg
This project aims to assist the most vulnerable industries in Australia as they adapt to climate change. By investigating the interplay between industry practices and climate impacts, the project proposes to develop a theoretical conceptualization of time. This is significant in addressing the temporal tension between financial short-termism and future climate commitments. The expected outcomes include advancing the scholarly discussion of time and the creation of a practical tool in the form of digital stories that will make sustainable futures actionable. This benefits Australian industries by strengthening their capacity to meet the future challenges of climate change.
Understanding (and reducing) inaction on climate change (ARC Discovery funding)
BSI researcher: Professor Matthew Hornsey
Despite well-publicised consensus among climate scientists, many people remain sceptical that climate change is caused by humans or that climate action is a priority. This research examines the psychological reasons for climate scepticism, climate inaction, and climate-related conspiracy theories. It then translates these insights into concrete and doable recommendations that policymakers and communicators can put into practice.
Reducing global tourism carbon emissions (ARC Discovery funding)
BSI researcher: Associate Professor Ya-Yen Sun
With over 6 billion vacation trips annually, tourism is a major and fast-growing contributor to climate change. To support a climate-centred tourism policy, this project aims to construct a world's first global database that answers three key questions: 1) if tourism's carbon footprint increases in direct proportion to its consumption, 2) how quickly tourism can decarbonise emissions, and 3) can tourism deliver better carbon performance than other sectors? The outcomes include new theoretical and empirical knowledge about the impacts, drivers, and trade-offs of tourism's carbon emissions. A significant benefit of this project is to identify mitigation policies that can better balance tourism economic yield and emissions stabilisation.
Ya-Yen has also been working with the following agencies on establishing a tourism carbon footprint inventory, including:
German Ministry for Economics and Climate Action - Applying climate accounting as a strategic prerequisite for the path to climate neutrality in tourism destinations (2022-2023)
VisitScotland, United Kingdom - Establishing the regional tourism carbon footprint inventory (2021-22)
Statistics Norway - Establishing the national tourism carbon footprint inventory (2021)
Cultural sustainability and peer-coaching in arts & culture
BSI researcher: Dr Kate Power
In collaboration with Queensland arts organizations and national peak bodies, Dr Kate Power has researched peer coaching in Australia's arts and culture sector. This Advance Queensland Industry Research Fellowship – known as "Creating out Loud" – aimed to support Queensland's artists and arts managers as they recover from and rebuild business, artistic, and cultural practices following the COVID-19 pandemic. The "Creating Out Loud" Peer Coaching Guide developed through this research helps artists and arts managers rethink current practices, extend and deepen professional networks, both within and beyond the arts and culture sector, and support one another through knowledge-sharing, goal-setting, new project development, and collaboration.
Low Harm Hedonism Initiative (ARC Laureate Fellowship)
BSI researchers: Professor Sara Dolnicar, Associate Professor Ya-Yen Sun, Dr Sabrina Albrecht, Associate Professor Sheranne Fairley, Dr Danyelle Jayne Greene, Dr Anna Zinn
The Low Harm Hedonism Initiative will develop and validate a new theory that explains, predicts, and elicits pro-environmental conduct among consumers in enjoyment-focused settings. It will challenge the assumption of conventional theories about universal drivers of human behaviour, asserting instead that increased enjoyment or changed infrastructure is needed to boost pro-environmental actions in hedonic contexts. The outcome and benefits will be effective, evidenced-based social interventions that reduce the huge environmental burden of tourism and other enjoyment-focused activities, without reducing customer satisfaction and without financially burdening businesses.
Management and disclosure of modern slavery risks in hospitality
BSI researchers: Dr Mireia Guix (in partnership with Cardiff University)
The franchising model, vulnerable migrant workforce, and complex, global supply chains with little transparency make multinational hotel groups vulnerable to specific modern slavery risks. This project explores the management actions and reporting patterns of large hotel groups on modern slavery, offering insights into the effectiveness of UK-mandated disclosure in increasing transparency and accountability.
Master of Business - Organisational Sustainability Field of Study
Why Study Organisational Sustainability?
Sustainable business management is of crucial importance for success in a future characterised by physical (natural), market, economic, legal and social uncertainty.
Transformation will be necessary to meet the risks, realise the opportunities and accelerate the path to a sustainable future defined by earths and society's safe operating space*. New models of business and a greater understanding of system-wide impacts will be necessary for businesses to thrive in a climate changing, resource-constrained, and interconnected environment.
Whether your interest is in commercial business or social enterprise a comprehensive knowledge of sustainable business concepts is a critical requirement for leaders seeking to develop adaptive and resilient companies.
The UQ Business School is a world leader in providing skills for operating in future markets and exploring new and innovative business models. Within the Organisational Sustainability major students will combine theory with practice to provide them with the knowledge to succeed in an evolving global environment.
*Ref: Rockstrom et al. (2009) & Raworth (2012).
Employment Opportunities 
Graduates of the Organisational Sustainability field of study enjoy careers as consultants, managers and advisers in large organisations and private businesses.
Our graduates work in areas such as sustainability, renewables and clean technology management, energy efficiency, or advise high-impact industries such as the resources and mining sector on social and environmental strategies. Job opportunities also exist in areas such as risk management, as well as in government and international organisations such as the United Nations.
The Organisational Sustainability Major within the Master of Business can cater to students interested in both corporate sustainability and social enterprise.  Following are two example course plans for a full-time student looking to shape their study for either orientation.  The plans are made up of core courses and electives from the Organisational Sustainability list and other relevant courses from within the Master of Business.
Find out more about the Organisational Sustainability Field of Study
Master of Business - Organisational Sustainability Program Plan
Circular Economy and the Water Sector of South East Queensland

Barriers to greenfield investment in decarbonisation solutions 
By Vincent Emodi 

Habit drives sustainable tourist behaviour 
By Sarah MacInnes & Professor Sara Dolnicar  

Pulling on Heartstrings: Three Studies of the Effectiveness of Emotionally Framed Communication to Encourage Workplace Pro-Environmental Behavior

Plastic pollution and packaging: Corporate commitments and actions from the food and beverage sector
By Dr Anya Phelan

Capabilities for circularity: Overcoming challenges to turn waste into a resource
By Dr Belinda Wade, Dr Cristyn Meath, Professor Andrew Griffiths 

Industry report - Circular Economy and the Water Sector of South East Queensland

Sustainability in tourism 

Professor Sara Dolnicar explains her research about sustainability in the tourism sector in four videos, To clean or not to clean, More fun equals less waste, Reusable cotton or single use paper, Who doesn't love a free drink. 
Understanding (and reducing) inaction on climate change
Published July 2020 by Professor Matthew Hornsey

Despite well-publicised consensus among climate scientists, many people remain sceptical that climate change is occurring, or alternatively, that climate change is caused by humans. Changing the behaviour of climate sceptics presents complex challenges when trying to address the threat of climate change. This research describes and synthesizes research on the reasons for public scepticism about climate change and translates these reasons into concrete and doable recommendations that policy makers and communicators can put into practice.
Establishing political priority for regulatory interventions in waste management in Australia
Published July 2020 by Stephen Jones

Australia's rising volume of waste per capita and dependence on offshore waste processing have brought the inadequacies of our recycling infrastructure to the public's attention. Despite overwhelming public support for improvements to Australia's recycling system, reliance on state-based voluntary agreements rather than overarching Commonwealth regulation has hampered efforts to achieve change.
Webinar Recordings

'Tis the season: Raise a glass and sip sustainably by supporting Australian wineries

While Australia's way of life has undergone a seismic shift in 2020, some traditions appear unchanged: Friday knock-off wines (over Zoom, if not in person), Christmas drinks with family and friends and champagne toasts come New Year's Eve.
Avoiding a different kind of pandemic - why business need a Plastic Stewardship Plan

The chaos caused by the coronavirus outbreak forced the hand of Australian businesses and organisations to create and action rigorous COVID Safe plans, allowing them to continue operating while mitigating risk to the community. Now, a researcher from The University of Queensland (UQ) Business School warns that without a similar coordinated approach to the global plastic waste issue, this crisis will continue to escalate.
UQ researchers awarded grant to help lead small to medium business recovery in Indonesia

Dr Heather Stewart and a team of researchers from the UQ Business School and Universitas Indonesia have been awarded a $20,000 grant under the Small, Rapid Research (SRR) scheme.
Indonesia's coastal communities shoulder the impacts of ocean plastic

UQ Business School researcher Dr Anna Phelan said the social and economic costs of plastic waste were often borne by coastal communities with limited waste management rather than by producers and manufacturers.
How hotels can operate in sustainable ways, save money

Tourism has emerged as one of the hardest-hit industries during the coronavirus pandemic, yet, its income is paramount to the survival of most countries. Now is the perfect time to build in strategies that ensure environmental and economic sustainability as hotels, airlines and destinations look at how to rebuild for a more resilient future.
How travellers respond to crises and disasters and what tourism can do to minimise cancellations

Gabby Walters is an expert in crisis and disaster recovery marketing. In this "Good Tourism" Insight, Dr Walters shares some of what she knows about traveller concerns during and after a disruptive event and what travel & tourism stakeholders can do to mitigate losses and bounce back strongly.
Tackling Marine Plastic Pollution at Woodford Folk Festival

Ocean plastic pollution was one of the hot topics tackled by a University of Queensland academic at the recent six-day Woodford Folk Festival, which attracted over 130 000 people.
The real cost of remote work: impacts for managers, the environment and staff wellbeing
Our recent webinar held with the Future of Health and the Service Innovation Alliance Interdisciplinary Research Themes explored findings from new research on the unprecedented restriction of movement due to Covid-19 from the perspective of business and the environment.
Virtual Reality conferences to minimise the environmental impact of travel

In June 2020, AIBE collaborated with UQ Business, IT and civil engineering researchers, and international research organisation GRONEN to deliver two sessions in virtual reality at a conference for business and management academics.
Applying circular economy principles to water usage in Australia workshop

The Business Sustainability Initiative at the University of Queensland in partnership with the Centre for Circular Economy at the University of Exeter would like to invite you to a workshop on applying circular economy principles to water usage in Australia.
2019 Business Sustainability Initiative's inaugural colloquium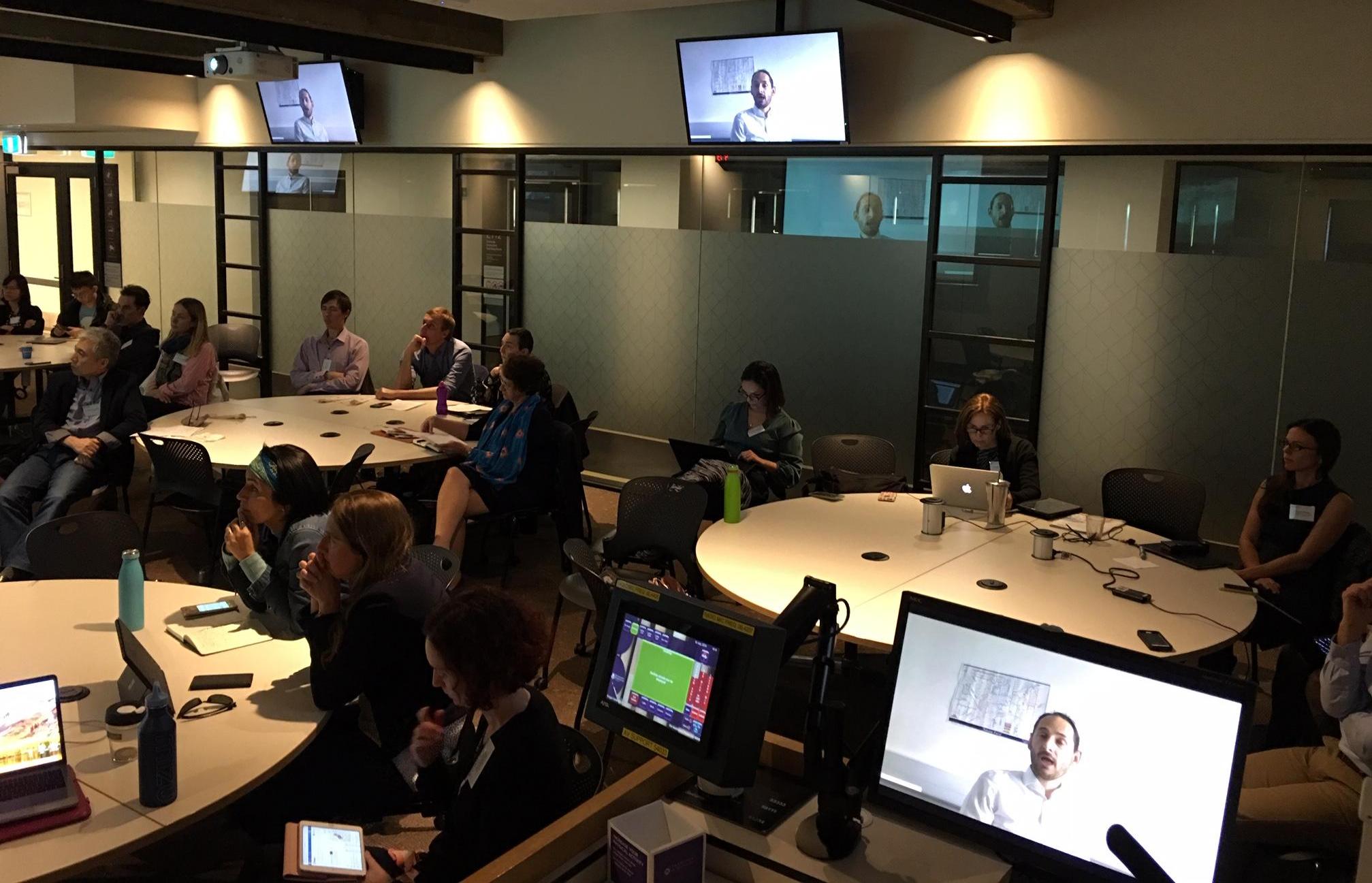 Published July 2019 by Dr Belinda Wade
Sustainability researchers from across Australia met in Brisbane for the UQ Business Sustainability Initiative's inaugural colloquium from the 18-20th July 2019. Following a summer characterised by extreme weather events, from floods in northern Queensland to soaring temperatures in Sydney, Melbourne and Adelaide, the scene was set for research discussions on sustainability. 
---
Research in the media
How does ESG information affect investors' decisions?
Research can (and should) support corporate decarbonization 
Using lots of plastic packaging during the coronavirus crisis? You're not alone - The Conversation
Recovery, rebuilding and resilience: How bushfire-affected businesses can emerge stronger - SmartCompany
The future of sustainability for your business: How your business can adopt a circular economy - The UK Newspaper
Constructing a Sustainable Future Through Infrastructure Choices - Entrepreneur
Reflect, Review and Renew: The Three "Rs" of Maximising Corporate Investment in Sustainability - Entrepreneur
Success is Good, But Don't Forget to Embrace Sustainability - Entrepreneur
Business Sustainability Initiative: call for papers (PDF, 14.6 KB)
UQ Business School releases its UN PRME Report
New paradigms in a complex world
Dr Lance Newey 
Meet the Business School sustainability researchers
Going green in 2019: sustainability tips for SMEs that won't break the bank
Dr Cle-Anne Gabriel speaks about how small business' can be sustainable
Wave power to solar windows: five energy tech innovations you didn't know existed
Dr Belinda Wade talks about energy technology
Magnifying sustainable change by showcasing Australian corporate success
A new balanced approach to leadership
Dr Lance Newey
The Future is Green: How businesses can build resilience and gain a competitive edge 
Dr Belinda Wade
Rock solid approach to sustainable business practices