The Social Impact Hub is a community of UQ Business School researchers whose work relates to social impact organisations (i.e., nonprofits and social enterprises) and socially-conscious business practices. Led by Associate Professor Cassandra Chapman and Associate Professor Jay Weerawardena, the hub brings together over 40 academics and PhD students to:
facilitate mentorship, collaboration, and research dissemination,
advance our practical and theoretical understanding of social impact practices,
and increase the impact of social impact research.
Contact the Social Impact Hub
If you would like more information or to explore opportunities with the Social Impact Hub please contact: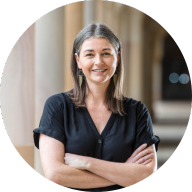 Associate Professor Cassandra Chapman 
Principal Research Fellow, ARC Fund
c.chapman@business.uq.edu.au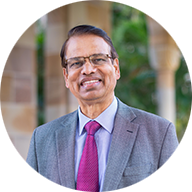 Associate Professor Jay Weerawardena
Associate Professor 
j.weerawardena@business.uq.edu.au
Our Research
Collectively, Social Impact Hub researchers have particular expertise related to diverse forms of social impact, especially charities and nonprofits, social enterprises and social entrepreneurship, and socially-conscious business practices.
Charities and nonprofits
Social Impact Hub members research a broad range of topics relevant to the work of charities and nonprofits, both in Australia and around the world. Areas of expertise in this area include:
Nonprofit marketing
Fundraising
Nonprofit programs and evaluation
Nonprofit innovation
Voluntourism
Nonprofit branding
Social enterprises and social entrepreneurship
Social Impact Hub members research hybrid organisations and emerging business models that advance a dual focus on both financial and social profits. Researchers in the group are experts in:
Business models and dual value creation in social purpose organisations
Social entrepreneurship
Social partnerships
Socially-conscious business practices
Researchers in the Social Impact Hub also focus on a wide range of socially-conscious practices that may be embedded into the work of commercial organisations. These include:
Diversity and inclusion
Cause-related marketing
Social purpose branding
Social impact measurement
Corporate social responsibility
Social marketing
Employee wellbeing