The Social Impact Hub is a community of UQ Business School researchers whose work relates to social impact organisations (i.e., nonprofits and social enterprises) and socially-conscious business practices. Led by Associate Professor Cassandra Chapman and Associate Professor Jay Weerawardena, the hub brings together over 40 academics and PhD students to:
facilitate mentorship, collaboration, and research dissemination,
advance our practical and theoretical understanding of social impact practices,
and increase the impact of social impact research.
Contact the Social Impact Hub
If you would like more information or to explore opportunities with the Social Impact Hub please contact: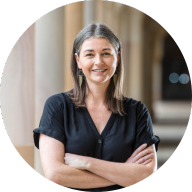 Associate Professor Cassandra Chapman 
Principal Research Fellow, ARC Fund
c.chapman@business.uq.edu.au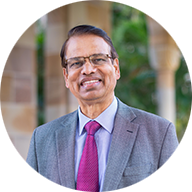 Associate Professor Jay Weerawardena
Associate Professor 
j.weerawardena@business.uq.edu.au
Co-Leads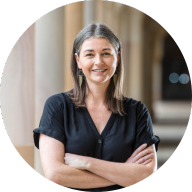 Associate Professor Cassandra Chapman – Charitable giving, donor psychology and fundraising, trust in non-profits, and public responses to charity scandals, mixed methods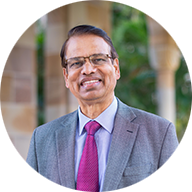 Associate Professor Jay Weerawardena – Social innovation-based value creation in social purpose organisations (SPOs), social entrepreneurship, business model innovation in SPOs, building resilient non-profit brands, managing dual-value creation in social enterprises and hybrid SPOs
Key Researchers
Dr Andre Pekerti – acculturation, human factors, n-Culturals, servant leadership, social justice, trustworthiness and well-being
Dr Ann Wallin – Founding donor decisions (foundations/trusts), decision-making & social marketing in social impact space, quantitative, choice modelling
Dr Anne-Maree O'Rourke – Brand purpose, diversity, equity and inclusion in marketing
Dr Cassandra France – Social brand purpose, non-profit brand vulnerability, volunteer engagement
Dr Faith Ong – Social inclusion of events and tourism, volunteering in events, qualitative
Dr Felix Septianto – Corporate social responsibility, non-profit marketing, charitable giving, volunteering, diversity and inclusion
Dr Jie Wang – Tourism risk management, organisational disaster resilience, travel accessibility for people with disability, inclusive travel, algorithmic management in tourism and hospitality
Dr Josephine Previte – Social marketing, transformative service research (TSR), non-profit branding, social inclusion, intersectional evaluation
Associate Professor Judith Mair – Events & festivals, sustainability, social capital, social justice, social inclusion, sense of community 
Dr Kate Power – Discourse analysis, creative industries, gender, religion 
Professor Kathleen Herbohn – Corporate social responsibility, climate change and tax transparency, financial accounting
Dr Kim Weinert – Charity law, charity governance, not-for-profit legal structures, and comparative charity law
Professor Lisa Ruhanen – Indigenous tourism, sustainable tourism and policy, planning and governance
Dr Marten Risius – Social media, online extremism, content moderation, hate speech, privacy protection
Professor Martie-Louise Verreynne – Social innovation and entrepreneurship, public good innovation, mission-oriented knowledge co-creation
Dr Monica Chien – Sponsorship, cause-related marketing, prosocial behaviour, corporate social responsibility, social sustainability, social impact measures
Dr Mucha Mkono – Sustainable tourism, wildlife tourism, animal ethics, trophy hunting, air travel, cyberactivism, African destinations
Associate Professor Nicole Hartley – Services marketing, service technology and communication health, retail, tourism and not-for-profit
Professor Peter Popkowski-Lesczcyc – (Internet) auctions, charitable giving, consumer shopping behaviour and store choice behaviour, sustainable purchases and robotics
Associate Professor Ravi Pappu – Non-profit sponsorships, social partnerships, charitable giving
Associate Professor Raymond Rastegar – Justice, sustainability transition, climate change, sustainable tourism, recognition
Dr Richard Robinson – tourism/hospitality/services, employment, workforce, disadvantaged/marginalised groups, advocacy
Dr Samantha Cooms – Decolonising disability, diversity, inclusion, & sustainability, mental health
Dr Sharlene Leroy-Dyer – Aboriginal and Torres Strait Islander disadvantage in education and employment; social impact of unions
Dr Terry Fitzsimmons – Women on boards, workplace gender equity strategy, national gender equity strategy, intersectionality and leadership, gender role stereotypes
Dr Xin Yu – Corporate philanthropy, corporate social responsibility (CSR), environment, social, and governance (ESG), sustainable investment, sustainability
Research Fellows
Mr Tyler Riordan – Non-profit, work & workforces, disenfranchised communities, corporate social responsibility, disruption
PhD Candidates 
Aakash Thottam – Exploring the Role of Different Motivations in Donor Decision-Making: Implications for Competitive Fundraising in the Charity Sector
Guanrong Liu – Service experience co-creation in human-robot interaction: An exploratory study based on psychophysiological measures
Kevin Blasiak – Social Bots for Peace: How moderator bots prevent online radicalization
Lakma Algewatthage – Examining the Role of Proactive Marketing Analytics in Innovation Based Competitive Advantage: Big Data Context 
Rose Ahearn – The Social Impact of Social Impact Evaluation: A Meta-Evaluation 
Sarah Rank – An empirical analysis of the practice of grant making through Private Philanthropic Foundations
Tyler Riordan – Mediated hospitality: how migrant workers navigate interactions in and beyond the platform economy
Yufan Liu – Destination Images and Place Identity: Understanding and Addressing Young Tourists' Risk-Taking Behaviour
Our Research
Collectively, Social Impact Hub researchers have particular expertise related to diverse forms of social impact, especially charities and nonprofits, social enterprises and social entrepreneurship, and socially-conscious business practices.
Charities and nonprofits
Social Impact Hub members research a broad range of topics relevant to the work of charities and nonprofits, both in Australia and around the world. Areas of expertise in this area include:
Nonprofit marketing
Fundraising
Nonprofit programs and evaluation
Nonprofit innovation
Voluntourism
Nonprofit branding
Social enterprises and social entrepreneurship
Social Impact Hub members research hybrid organisations and emerging business models that advance a dual focus on both financial and social profits. Researchers in the group are experts in:
Business models and dual value creation in social purpose organisations
Social entrepreneurship
Social partnerships
Socially-conscious business practices
Researchers in the Social Impact Hub also focus on a wide range of socially-conscious practices that may be embedded into the work of commercial organisations. These include:
Diversity and inclusion
Cause-related marketing
Social purpose branding
Social impact measurement
Corporate social responsibility
Social marketing
Employee wellbeing